Electrostatic Capacity Type Level Meter LIC-155E (increased safety model)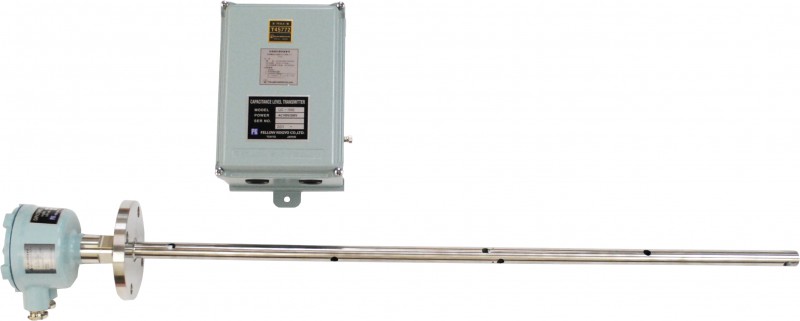 Product Description
● Description
LIC-155E is designed to meet the demands of spots and applications .
Especially, an explosion-proof type has automation function that displays level of measured objects immediately with safe and high reliance .   It is designed to measure dangerous explosive liquids such as oil tank, medical fluid tank, and etc .

● Features
・Compact design
・Exclusive design to measure explosive liquids such as oil, chemicals,  and etc .
・High corrosion resistance
・Power supply in not necessary on the site .
・On-site direction can be carried out .
Standard Specifications
Power Supply
 AC100/200V 110V 220V 50/60Hz
 Output Signal
 4~20mA
 Maximum Line Resistance
 600Ω (4~20mA)
 Cable
 CVVS 2C (between transmitter and electrode)
 Maximum Line Resistance of Electrode Line
 100Ω (include on-site direction meter)
 Power Consumption
 6VA
 Accuracy
 Linearity : ±0.5%FS
 Repeatability : ±0.1%FS
 Power supply varying (per power supply varying ±10%) 0.3%FS
 Ambient Temperature
 -15~+55℃
 Detection Part Temperature
 Less than 105℃ (less than 80℃ at installed flange section)
 Humidity
 10~95%
 Weight
 approx 2.5Kg (converter)